Academic Support
LAU's Campaign for Excellence will support the recruitment and retention of accomplished faculty, encourage their professional development. A key element in this effort is the creation of additional endowed academic chairs. The number of full-time faculty members at LAU has doubled since 1992. But to reach our goals we must continue to grow. Named chairs that help attract and retain first-rate faculty are vital to this process.
Endowed chairs recognize a faculty member's contributions and bring the symbiotic nature of teaching, scholarship, and community service into focus. They also establish a permanent legacy for the donors who make them possible. We are seeking additional endowed chairs in each of our five schools: Arts and Sciences, Business, Engineering and Architecture, Pharmacy, and Medicine. An endowed chair may be established with a gift of $2 million. The donor has the opportunity to name the specific discipline of the chair, and the chair can bear the donor's name or the name of another person the donor wishes to honor.
In addition, graduate and research assistantships are also high priorities of our Campaign. These scholars exponentially increase the productive capacity of our faculty and represent the next generation of researchers and educators. However, the projects they engage in demand significant resources.
As part of our ongoing academic inquiry, LAU has established centers and institutes dedicated to continuing professional education, community outreach, and scholarship. These are integral to the mission of LAU as a leader in research and in the promotion of democracy and mutual understanding in the Middle East. They include:
Institute of Banking and Finance
Institute of Family and Entrepreneurial Business
Institute for Women's Studies in the Arab World
Institute for Migration Studies
Teacher Training Institute
Center for European and Middle Eastern Studies
Center for Applied Research
Center for Human Genetics
Center for Nanotechnology Research
Center for Drug Discovery Research
Biotechnology Center
Each center and institute is available to be named in return for a gift of $3 million. Naming-level gifts will provide the resources needed to elevate these institutes to global leaders in their fields.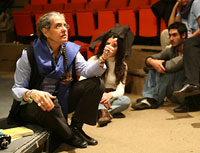 Dr. Mona Knio's expertise motivates students to stay involved in LAU's vibrant theater productions.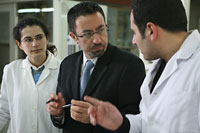 As a principal investigator with the worldwide Genographic Project, Dr. Pierre Zalloua is looking into the genetic legacy and origin of today's Middle Eastern people, and training a new generation of young scientists at LAU.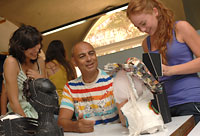 Award-winning painter Rached Bohsali's dynamic classes enrich the experiences of aspiring artists.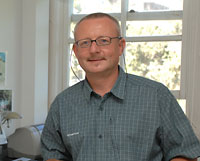 Associate professor Kristiaan Aercke wants students to develop a critical awareness and work not just to make a living, but in order to improve society.