Student Support
By providing financial aid to qualified applicants, we ensure a diverse student body. To that end, we are committed to making it possible for every qualified student to enroll in LAU, regardless of the student's financial means. To achieve this, we have made it a priority of our Campaign to seek gifts that will provide much-needed funding for financial aid, merit scholarships, and student enrichment.
As a donor, your scholarship gift can be general or can bear your name or the name of another person whom you wish to honor. To contribute a one-time named scholarship, the donor must contribute at least $1,000. These contributions will be added to the University's general scholarship budget.
Endowed scholarships may be made with gifts of $20,000 or more. These may be named as requested by the donor, and the income from endowed scholarships will be awarded to students on an annual basis. Endowed scholarships become part of the University's permanent endowment and exist in perpetuity.
Merit scholarships are made available to students with exceptional academic records and demonstrated leadership skills. Merit scholars play an essential role in elevating LAU's worldwide reputation. Named scholarships and endowed scholarships may be established for this purpose.
LAU demonstrates its commitment to student enrichment by offering programs that enable students to develop a sense of civic engagement. We strive to expose our students to art and culture on a global scale by sponsoring lectures and debates, concerts, art exhibits, and theater productions. Many opportunities are available for interested donors who wish to support such activities.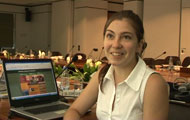 "The opportunities I got at LAU I couldn't have got gotten anywhere," says Alexandra Shrayteh, a merit scholar on the comparative literature graduate program.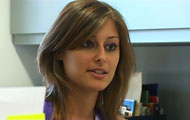 "Education becomes very expensive because here at LAU we have very good professors from abroad…" in addition to facilities such as the library, which take money, time and effort to maintain, explains financial aid student Sara Abboud.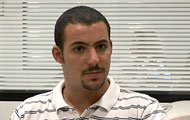 Without LAU's help, "I would have probably had to find an afternoon job," said Raja Haddad, a student on the work-study program. "Financial aid helps me help my parents pay my tuition fees."